Risks and Opportunities in the Coming Year
Go Back to Searchlight Q4 2015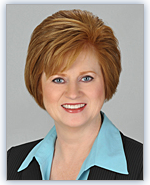 Lisa Thompson, LPC, PCC – Managing Director, Professional Services
When companies look ahead to 2016, managing global risk is one of the top priorities. There is plenty of uncertainty as C-suite leaders plan for the coming year, as discussed in our Q4 2015 Spotlight Series breakfast. While full-speed-ahead growth has been a primary theme in the past few years, a more cautious optimism seems to be the prevailing attitude at year-end 2015 among senior executives that we have spoken with at Pearson Partners.
While companies have their eye on global economic and geopolitical risks, some of these risks may also be opportunities in disguise for those willing to adopt carefully considered growth strategies.
Certainly, U.S. companies are being cautious with global expansion plans, particularly in the Middle East, Africa and Southeast Asia. However, there are several ways to reduce these risks, including implementing strong security measures and minimizing any display of identifying marks on buildings and employee uniforms. Another strategy is to strengthen relationships with local partners, who become the face of the overseas operation in those markets.
U.S. companies should also take a close look at their international supply chains and identify points of greatest vulnerability as well as opportunity. A proactive approach may be necessary to head off labor unrest at a key factory or an unresolved environmental issue. Transportation and shipping routes may present new opportunities, since the opening of the expanded Panama Canal in 2016 will likely change schedules and bring massive post-Panamax vessels carrying containers from Asia directly to U.S. ports on the Atlantic and Gulf Coasts.
Market instabilities also pose both risks and opportunities for U.S. companies. While the plunging price of oil has had a negative impact on the energy industry, companies in other sectors may be able to negotiate with their fuel suppliers to lock in lower rates and reduce their operating expenses. At the same time, opportunities abound for companies looking to recruit senior executives in the oil and gas industry who may be open to career moves to other sectors.
Since 2016 is an open U.S. presidential election year, politics will be an ongoing topic within the C-suite. The election campaign has been full of unexpected events, and there is no reason to think the surprises are over. That uncertainty will continue right through Election Day, November 8, and perhaps afterwards. Many CEOs and their boards will be watching the forecasts closely in an effort to anticipate the regulatory and tax climate after the election and make decisions on scaling back or moving ahead.
Faced with these major global and domestic risks and opportunities, U.S. companies should adopt a "proceed-with-caution" approach. That means continuing with any current expansion or investment initiatives, but examining the risks very carefully before making new commitments. Leaders should look at the scenarios most likely to affect their companies and industries, and prepare contingency plans for both negative and positive situations. Successful leaders are flexible in executing strategies, and ready to change direction at a moment's notice.