Case Study: WellStar Health System
Vice President, Facilities Engineering and Support Services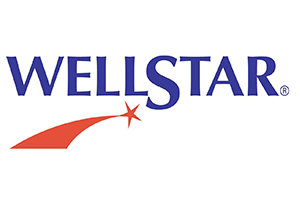 At WellStar Health System, the largest not-for-profit health system in Georgia, hiring the right people for their teams is an integral part of the culture. The health system was recently named one of the 2014 FORTUNE 100 Best Companies to Work For®, which recognizes companies across the country that have exceptional workplace cultures.
When WellStar was preparing to centralize two facilities, leaders quickly realized that they would need to hire someone to lead the charge and integrate the two systems—one brand new and state-of-the-art, and the other more than 50 years old.
"We knew right away that this was going to require an experienced person in a very specific niche," said Mark Haney, president of WellStar Paulding Hospital and Nursing Center and senior vice president of WellStar Health System. "While we had worked with search firms in the past, we knew that this was going to be a particularly challenging search to find just the right executive."
Haney had once managed Facilities in WellStar's system, and thought he knew all the talent in hospital facilities engineering.
"I was certain that there was almost nobody who would fill the needs that we had for this position—the experience, the credentials and the education—who would command immediate respect in our system," said Haney.
He knew that finding the right person for the job would be like searching for a needle in a haystack.
"We needed a search consultant who specialized in this specific functional experience," said Meghan Hetherington, P.H.R., WellStar's internal executive recruiter. "Pearson Partners' Tom Lamson had the laser focus we needed, and he had the right contacts. It was very apparent that he knew the industry and knew what we were trying to target. He fits in well with our business leaders, and he's a good business partner. He did a very thorough job to benchmark a slate of candidates for us, and at the end of the day, really confirmed that we had the right candidate in Mike Paul."
The search was an eye-opener for Haney, he said.
"I had rarely seen someone with the combination of innovation, credentials and education that we were seeking," Haney said. "We had initially tried to do the search on our own, and we went through a lot of candidate resumes trying to find just the right person. We were surprised by how difficult it was to find someone who met the criteria that we wanted and would have the street credibility to be respected and gain immediate buy-in."
Haney was also pleased with the speed of the search process.
"Tom came up with a slate of candidates that he was aware of very quickly—much quicker than a lot of the other search firms I've worked with in the past," said Haney. "It was a very specialized search, and I was impressed by his ability to come up with a strong slate so quickly."
WellStar was impressed not only with the pace of the search, but also with the quality of the service provided by Pearson Partners.
"Tom did a great job of making the experience seamless for us," said Hetherington. "He helped us hit our internal timelines and benchmarks by being able to quickly turn it around. He knew his candidates' backgrounds and qualifications very well and had a good relationship with them, which is important. If I had a question about a stage of the search, or a candidate, Tom either already knew the answer or got it for me very quickly. Working with Tom was very smooth, both for me as the HR individual, and with our leadership team that he partnered with."
Haney is confident that the new vice president is the right person for the job.
"Overall," said Haney, "it was a very well-managed engagement, and we got to the right person very quickly. I felt very good about the search."
Read other examples of how Pearson Partners helps clients build world-class leadership teams.