Case Study: Fairbanks Morse Engine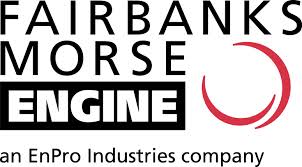 Fairbanks Morse: The Right Leaders to Fuel a Growing Engine Company
The last two years have been defined by focused and purposeful efforts to build a growth-oriented business strategy for Fairbanks Morse Engine, an engine technology and manufacturing company that is a subsidiary of EnPro Industries. To support this growth strategy, Fairbanks Morse needed to add several highly qualified leaders equipped to drive the new business strategy, lead the company into new markets and mesh well with the evolving company culture.
To find those leaders, Fairbanks Morse enlisted Pearson Partners International's Deborah Sawyer to lead the executive recruiting efforts for the partnership.
"From our very first engagement, Deborah has asked the right questions—not advocated—and taken the time to understand what we are trying to accomplish as a business, who would be the right fit and the cultural aspects important to each person's success," says Marvin Riley, president of Fairbanks Morse.
In the partnership's first two years, Pearson Partners has helped Fairbanks Morse find the right executives to fill eight important positions:
Vice President, Sales & Marketing
Manager, Marketing
Manager, Engineering
Vice President, Business Development, West Africa
Director, Project Management
Global Segment Leader, Oil & Gas
Global Segment Leader, Marine
Vice President, Finance
"We had such a great experience with that initial vice president of sales and marketing search, it turned into recruiting for a long list of other executive positions," Riley says.
In each case, Deborah began the process by gaining a deep understanding of Fairbanks Morse's needs, identifying initial potential candidates and then employing those contacts to pinpoint other potential candidates that might best fit the role.
"She has a clever way of working through organizations that is genius," Riley says. "It's been an innovative way to not only find the right people, but also convince them to talk with us. It's also given me ties to the people I may try to recruit down the road. She has grown our network, given us a chance to tell our story, and helped qualify and broaden our strategic talent pool."
Riley has also appreciated Pearson Partners' flexibility in working with his busy schedule, with Deborah meeting wherever necessary—both in person and via video—and traveling to meet candidates and bring them to wherever Riley may be for interviews.
"Pearson Partners did whatever it took to get me in front of the candidates"
"It's hard to find a recruiter who can do this, especially at the executive level. A larger firm might have asked me to come to their location and work around their timing. That won't work for me. I felt like the entire process was customized for my needs."
Riley is also pleased that Deborah has maintained relationships with the individuals who accepted the positions with Fairbanks Morse, ensuring that their experience matches their expectations for the role.
"The best part of the partnership, for me as a business leader, is that Deborah takes the time to understand our business goals, not just what we are trying to accomplish relative to recruitment needs," he says. "We are able to talk about the business, cultural and talent dimensions and how to get synergies to come together with the right people. That really helps the screening process for getting the types of candidates that are the right fit for our business strategy."
Overall, Riley says he could not be more pleased with Pearson Partners, and he plans to continue the partnership as needs arise to identify more talent for the growing company.
Read other examples of how Pearson Partners helps clients build world-class leadership teams.