7 Steps to Move Up to the C-Suite in 2016
Pearson Partners' Lisa Thompson, LPC, PCC, was a featured author on a recent AESC BlueSteps Executive Career Insider blog about how to move up to the C-suite in 2016. Below is an excerpt of Lisa's article, with a link to the full article on BlueSteps.
---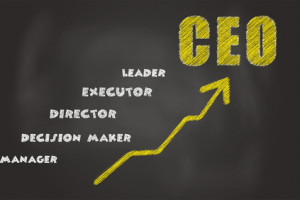 If you are a department head, vice president or director, now is a great time to start planning a move up to the C-suite in the coming year. Because you will need to reach out to your network, polish your resume, talk with executive recruiters and begin the extended interview process, making a change won't happen overnight.
If you are determined to step up to the senior-executive level, and follow a solid strategy, you may well receive an attractive offer before 2016 comes to a close. Here are seven steps that can help set you apart from the competition.
1. Leverage social media.
Social media is the number one activity on the Web today, and sites like LinkedIn, Facebook, Twitter, Google+ and YouTube offer opportunities for you to showcase your experience, accomplishments and skills. Executive recruiters, human resource managers and even corporate boards usually take a careful look at an executive's social media presence when assessing a candidate's suitability for the C-suite.
Take advantage of any year-end quiet time to review your social media accounts, deleting anything that might seem inappropriate and sharpening your online profile. For instance, you may be able to ask current and former coworkers, bosses and clients for testimonials, contribute to discussion groups or blog about hot business topics. If you're active in charitable or civic activities, you could post photos or videos related to that personal cause to further increase your visibility.
Social media is an excellent way to build your personal brand or establish yourself as a thought leader. But don't try to rush things by posting six blogs in January. Take your time and stay active on your chosen sites throughout the year.
2. Strengthen your face-to-face skills.
How well do come across at a networking event or in face-to-face conversations? In today's digital world, senior executives do much of their communicating via email, phone calls, texting and videoconferences. But if you're looking for career advancement, you can't let important in-person conversational skills can get rusty.
First, you should be able to get your key points across in a clear and simple manner. Next, you should also be an active listener, gaining information and insight from others. You should also be aware of your body language, posture and gestures. Finally, a professional presentation, appropriate attire, good eye contact and a firm handshake are additional skills needed to move into the C-suite.
3. Prepare your written tools.
To support your career advancement campaign, you should update and polish your resume, write a powerful cover letter and prepare your elevator speech. You will need all three of these tools when talking with executive recruiters, networking with colleagues or applying for a senior executive position.
In most cases, it makes sense to keep your resume short and sweet, highlighting your experience and skills with quantified accomplishments. However, you may also need a long version of your resume in fields like life sciences, engineering, architecture or real estate development, where quantity of publications, papers or projects makes a difference.
Your written resume should be consistent with your LinkedIn profile, as well as your overall social media presence. Take your time when writing your cover letter and elevator speech, and share drafts with family, friends or colleagues who can provide good input so you make a great first impression on others.