Pearson Partners International Announces Houston Office
Executive Search Firm Expands to Meet Growing Demand in Houston, Especially the Energy Sector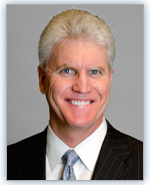 (DALLAS, TX – December 20, 2013) – Pearson Partners International, a global retained executive search and leadership consulting firm, announces continued strategic growth with the opening of a Houston office and the addition of energy industry search veteran Chris Reinsvold.
"Establishing an office in Houston will enable us to better serve our clients throughout the region—especially in the energy, oil and gas sectors," said Keith Pearson, chief executive officer and vice chairman of Pearson Partners. "Chris' considerable expertise in the energy industry meshes perfectly with our existing client base and will expand our reach in this critical and growing sector."
"I've admired Pearson Partners for some time as a leader in executive search," said Reinsvold. "I'm excited to join the Pearson team as they continue to expand globally." With over 25 years of management experience in the energy industry—primarily in upstream oil and gas and the oilfield equipment and services sectors—Reinsvold has held senior positions in corporate strategy, operations, marketing, engineering management and product management, working in both U.S. and overseas locations for such companies as Shell, Baker Hughes, Smith International, IHS, CERA and A.T. Kearney. Most recently, Chris was an executive search consultant with Preng & Associates and the chief executive officer of Decision Strategies.
Reinsvold is a past director of the Society of Petroleum Engineers' Gulf Coast Section. He holds a bachelor of science degree in mechanical engineering from California State Polytechnic University – Pomona, and a master of business administration degree from The University of Texas in Austin.
The Pearson Partners Houston office is located at 21 Waterway Avenue, Suite 300, The Woodlands, Texas, 77380, and can be reached at (281) 362-2701.