Lisa Thompson, LPC, PCC – Vice President & Professional Career Coach, Pearson Partners International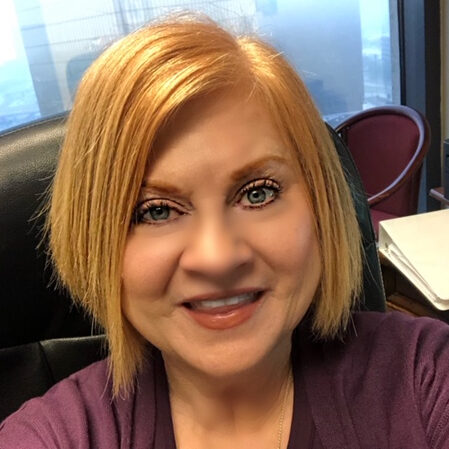 As an executive recruiter, I receive frequent inquiries from people in a career transition asking how they can best work with recruiting firms. Whether you are gainfully employed and looking to make a career change or have found yourself in the position of looking for a new job, it can be a confusing and frightening time without a lot of clarity on where to start or a good understanding of the ins and outs of  the recruiting business.
Having worked in the executive recruiting industry for over 15 years as both a recruiter and a professional executive coach, I will share 10 proven tips with you on how executive recruiters work and how to put your best foot forward when approached by one.
Tip 1: There are two types of executive recruiting firms: retained and contingent.
Retained search firms operate like other professional services firms such as law firms, accounting firms and consulting firms in that they work on behalf of their clients to fill specific positions and are paid on a retainer basis to conduct the search assignments. Retained firms work at the upper end of the market (typically for positions with salaries above $200,000) on an exclusive basis, and their professional fees are based on the first year's total cash compensation for the given position. While they may be kept on retainer by the same client to fill other assignments, only one retainer firm is hired by a client company for a particular position. While your file is being used by a retained recruiter for an assignment, no other recruiter at that firm should contact you as a potential candidate for another assignment. Retained recruiters conduct research to identify, interview and assemble a short, targeted list of candidates to present to their client for the position and then work closely with the client through the process of narrowing the list, interviewing, final hire and sometimes coaching and development. Retained search firms define an "off-limits" guarantee with their clients: If the company you work for has been a client of the search firm during the past year, its employees—including you—could be off-limits for any other position the search firm may have for one year, no matter how well qualified you are. If you are at a senior executive level and are actively employed but wishing to make a change, retained recruiters are often the best choice with whom to maintain a relationship.
Contingency recruiters are more often used for junior and mid-level executives, typically for positions with salaries below $100,000. They receive payment at the end of the process, contingent upon their potential candidate being hired. They do not usually work on an exclusive basis with their clients and other contingency firms may be working on the same search. They work fast and submit as many candidates as they can (who are generally looking for a job) with the goal to have their candidate(s) hired first. Contingency firms are often paid a percentage of the base compensation and work on volume and speed. They do not typically maintain an active engagement with the candidates or client throughout the interviewing and hiring process. If you want to send your resume to as many recruiters as possible, in the hopes that they can help you to find a job, a contingency recruiter is often your best choice.
Tip 2: Retained recruiters work for their client companies.
Every recruiter in the industry receives at least a dozen calls and many more unsolicited resumes a week. Job seekers often ask if the recruiter can represent them to clients to help them find a job. What they may not realize is that retained recruiters are consultants who work on behalf of their client companies to fill specific positions. Although search firms will work closely with each of the candidates for a search along the way, they are not working for you. Recruiters may contact you if they have a position that fits your profile or to ask you to recommend other people who might be interested in the job, but they do not represent you in the way an agent would an actor or an author.
Tip 3: Recruiting is a sales-driven business.
Recruiters sell employers on their capability to fill specific jobs, candidates on the benefits of the job and employers on the firm's recommended candidates. Position yourself as an attractive candidate by being flexible and open to opportunities the recruiter presents in terms of not only compensation and job title but also geography. The recruiter can help you by sharing information about the employer's hiring needs and strategic direction. If you are not the right fit for the opportunity, you can help develop a relationship with the recruiter by giving recommendations of other candidates or sources of further information.
Tip 4: Recruiters structure their day around what is most pressing with their project caseload.
Time equals money for them, and while they obviously work with candidates every day, they do not have time to talk to every person in a career transition who contacts them. Keep in mind that in a single day, an executive recruiter is usually balancing many of the following tasks:
Marketing their services to clients and other hiring employers to gain new searches
Making sourcing calls, searching their databases and mining online sources for potential candidates for existing searches
Interviewing potential candidates
Presenting candidates to their clients for specific searches
Conducting reference calls for finalist candidates
Preparing clients and candidates for interviews
Debriefing with clients and candidates after interviews
Advising their clients on negotiations, employment terms and offers
Preparing hired candidates to make a smooth transition to the new position
Following up with clients and hired candidates
Tip 5: You may not hear back when cold-calling a search firm or sending an unsolicited resume.
If your resume hits the recruiter's desk when he or she is focused on selling business, executing searches or closing offers for existing candidates, there is little chance that you will hear back. They may enter your resume into their company database for future reference (which should at least generate an automated acknowledgement), but don't sit near the phone waiting for a call. Do feel free to follow up from time to time, perhaps every two to three months at most, especially with any updates on your career situation.
Tip 6: Regardless of whether retained or contingent, there are many benefits to working with recruiters.
There are many reasons why working with an executive recruiter puts you in the best light for landing your ideal job:
Visibility: A recruiter presenting you to a client company makes you stand out in the crowd of other candidates. It signifies to the hiring company that you are sufficiently well qualified to have representation for your career.
Presentation: Companies hear about you through a trusted advisor rather than just your direct contact.
Financial security: Companies paying money for a search are generally financially strong, so you can usually assume they have financial stability.
Insurance: A company paying money to recruit you is usually more committed to your successful hire than they would be to that of someone where they have less of an investment on the line.
Hidden job market: Executive recruiters give you access to the hidden job market, since many positions (and most of the senior-level ones) are assigned confidentially to search firms.
Interview preparation: Recruiters' incomes depend on your landing the job, so they are motivated to help you present yourself in the best light. Recruiters will give you insight into the hiring company and the people you will be meeting with so that you can best prepare for interviews.
Negotiation and buffering: Recruiters are there to help with negotiations and to serve as a useful information channel between you and the company.
Tip 7: Make sure you have what it takes to interest a recruiter.
Executive recruiters exist to source and recruit the talent that employers often do not have the resources or time to find themselves: the top echelon of performers. Ask yourself if you have what it takes to be included on a candidate list. Do your homework and have a clear career plan to ensure that the recruiter knows what you are looking for and the roles you are qualified for and would consider.
Tip 8: Be honest.
Never stretch the truth about job experience, education, income or anything else. If you are not completely honest, the truth will come out and it will cost you the job opportunity and the relationship with both the recruiter (and their firm) and the employer.
Tip 9: Be helpful.
Always try to help the recruiter and bow out early if you are not fully interested. Offer to be a resource if you are not a candidate. Keep your appointments, return calls and cooperate. Do not play hard to get. Recruiters will move on from candidates that are difficult and will note the issues for future reference.
Tip 10: Hone your target list.
Only target your campaign to recruiters who specialize in placing candidates within your industry or functional experience. It is a waste of time to send your resume to a recruiter who does not work in your field. Limit the follow-up calls. Recruiters will be in touch when they have a reason to call. Remember that they are often subject to the timelines of their clients and are waiting until they have news to give you before calling you back.
Final thoughts.
Do not be discouraged or offended if you are not the candidate who is selected. Realize that if 200 prospective candidates are uncovered in initial research, perhaps 50 will make the first cut, five will be finalists and only one will get the job. Don't take it personally if you don't make the cut. The search process aims for a perfect fit. If you are not chosen, it was not meant to be. Consider asking the recruiter why you were not among the final candidates and they will often share beneficial tips. Recruiters remember helpful and courteous candidates and are more likely to call you next time with the right opportunity.
Above all, working with executive recruiters is not something you should only do during a job search. Establishing and nurturing long-term relationships with executive recruiters will help you manage your career, stay on recruiters' radar and be top-of-mind when an opportunity arises to put you on the next step in your career path.