Stephen Konstans, Senior Vice President & Financial Officers Practice Leader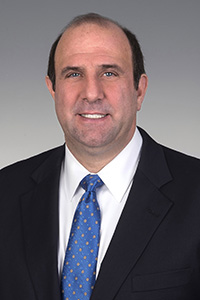 As we are all living in our new normal with worldwide health issues confronting all of us, I thought it would be helpful for those interested to talk about What's Hot & What's Not from a business perspective. In doing so, I do not wish to gloss over the immense physical and emotional human tragedy so many people around the world are experiencing—my continued thoughts and prayers are with everyone worldwide during this awful time.
However, a secondary suffering is rapidly occurring in the world around us—a financial suffering—and as businesspeople, we all need to think about how we can operate in the current chaotic circumstances. Just yesterday, it was announced that in the United States, last week's unemployment claims jumped to almost 3.3 million new claims in just one week. That is the single largest number of new claims in the history of our country. We have a country of roughly 330 million people. That means last week alone, effectively 1% of our entire population was put out of a job. I don't mean to be depressing, but that is just where things are today.
During the current week, I have had many conversations with business leaders, from CEOs to CFOs and others, and the news is a bit more diverse than what you might initially expect. Some companies are taking drastic measures and slashing their workforces (note the unemployment figures above.) Others are hoping to hold on to the people they have and take their lumps financially—at least in the short term. I have talked with a company that has already had over a 50% drop in revenue and others that have only had minimal financial impact while still others have benefitted greatly financially (think hand sanitizer.) Industries that have already announced significant hiring needs include supply chain and specialty retail. These may be short- and intermediate-term situations, but right now many of us just need to make it in the day-to-day.
Based on the things I am seeing and hearing, here is a list of industries you should (and shouldn't) look at for employment and business opportunities:
What's Hot:
Turnaround Companies
Healthcare
Healthcare Suppliers
Consumer Staples
Logistics and Distribution
Niche Technology
Telecom and Utility
Grocery and Superstores
Food Storage
Pharmaceuticals
Guns and Ammunition
Agricultural Companies
What's Not:
Restaurants
Retail
Oil & Gas
Real Estate
Luxury Consumer Products
Travel, Hotel & Leisure
Non-essential Manufacturing
Automotive
Aerospace
Sports & Entertainment
In conclusion, having lived through Black Monday in 1987, the S&L Crisis, 9/11 and the Great Recession, our country and people around the world are resilient and we WILL get through this. Hopefully, this will provide you some practical advice to help you and/or your business as we all live through our new normal.