As featured in our Q1 2020 Searchlight newsletter
Lisa Thompson, LPC, PCC – VP & Professional Career Coach, Pearson Partners International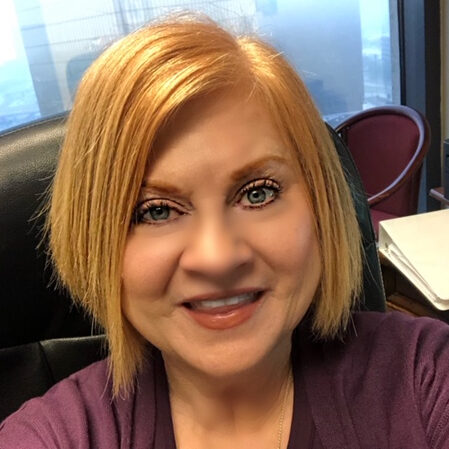 As a career coach, one of the mistakes I frequently see job seekers make is to work on one promising job lead at a time. This not only extends the length of the job search, but often leads to disappointing setbacks when the opportunity does not pan out. It can lead to feelings of constantly starting over and discouragement. Rather, you should continually build your job lead pipeline by sourcing your contacts and new opportunities—right up until your first day on the new job.
These ten tips will help you to keep your job lead funnel full and land the right job:
Commit full-time to your job search. The most successful job seekers are those who make their search a full-time job. Landing your next position should be your business and not a hobby. Write a plan for your business, including financial projections. Your initial investment is like liquid assets, so review this plan regularly. By using a dedicated and structured approach, you can make sure you keep a continual flow of leads and opportunities in the pipeline. Prepare to market yourself and set daily and weekly goals for meetings, follow-up and phone calls.
Keep working options. There are no "sure things" when it comes to conducting your job search. In the recruiting industry, I have seen countless candidates put their search on hold while they are anticipating an offer, only to have the deal fall through. In fact, it is common practice for companies to enter into final negotiations with two or more final candidates. They understand that there may be other candidates out there who offer different skills or experience. Many times, the funding for a position is cut or someone in an important position in the company submits a last-minute candidate. Even when you are in the negotiating stage, the deal can turn sour and the offer can be withdrawn. Until your first day on the job, you need to keep working all possible options.
Manage your time. The most common complaints I hear from job seekers are related to time management. It is easy to get diverted by other day-to-day tasks and the demands made by others. The more you delay your total commitment to your search, the longer it will take you to land. If you can't work full-time on your job search, try to commit a dedicated time block each day when you will focus exclusively on your job search tasks—perhaps at the beginning of the day before distractions get in the way—and revisit it at the end of the day to reevaluate your task list for the next day. (Read our strategies for avoiding "task toggling" for more effective time management.)
Remain neutral. Don't get emotionally attached to a single opportunity. Keep working on other leads and opportunities until the offer is accepted and you actually start in your new role. In fact, your negotiating position is stronger if you have multiple offers or potential offers to leverage.
Leverage your network. Your network is the main source of new leads and information. It is the exception to the rule in today's job market that a quality position is posted on public boards. Contrary to popular belief, professional recruiters and job boards only account for 10% of the jobs filled. You have to tap into the "private" job market. That is, those that have yet to go public. Schedule meetings for informational interviews with industry-leading individuals and target companies. Circulate your target list to everyone in your network to get their help in gathering information and making connections. Continue to expand your professional contacts through networking events (including virtual events) and getting two to three new leads from each person you meet.
Be prepared. Most importantly, remember that you typically have only one shot with each contact. Get your story straight and be prepared to offer a compelling reason for and clear vision of your direction. It is often the best-prepared candidate that gets the offer, not necessarily the best-qualified. (Read our tips for preparing for an interview, with practice questions for the seven types of interview questions.)
Know the market. Do your research on other industries that are hiring where your skills and expertise can be a fit. Don't just rely on targeting the companies closely related to your past experience. This targeting evolves as the economy and new technologies and services evolve. (Read our tips on targeting hot industries in an uncertain economy and strategies for switching industries to apply your skills to new targets.)
Ask for help. Seek a professional career coach (the best are certified coaches who have been through training and are bound by ethical guidelines) who can help you uncover new opportunities, develop your objectives and define your skills as they apply to various industries. A professional career coach can also help you best position yourself to be able to pivot to a different industry. (Read some of our articles on executive coaching and leadership development.)
Follow up on existing opportunities. As you continually target new opportunities, remember to follow up on existing ones. If it is taking a while to hear back from a recruiter or employer, check in periodically on the status of your candidacy, but don't be discouraged if you don't hear back regularly. Keep in mind that they are dealing with many unknowns regarding timing and they may not have an immediate answer. If you are working with a recruiter on a particular opportunity, be sure to reach out to the recruiter rather than the employer.
Keep at it. Take control of your job search by continuing to network and develop opportunities. The more you are out there developing leads and prospects, the better your chances are of finding and landing the job you want.
Above all, stay positive and focused and keep building your pipeline. If you follow these tips to keep your job lead funnel full throughout the course of your job search, you will be better prepared to land the job you want—and the job that's right for you.