Landing a Coveted Board Seat: CIO Insight from Renee Arrington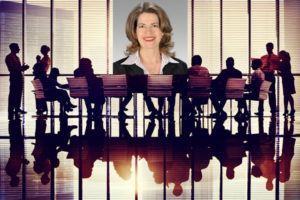 Pearson Partners SVP and CIO practice leader Renee Arrington was recently interviewed by HMG Strategy about how CIOs and other senior-level IT executives can pursue a corporate board seat. Renee is a frequent speaker at HMG Strategy's CIO Executive Leadership Summits, an industry-leading series of events across the U.S. that focus on critical trends shaping the agenda for today's technology executives.
As a growing number of CIOs express interest in landing a seat with a corporate board of directors, public boards are also looking to strengthen their technical knowledge. According to a recent study conducted by Deloitte, the percentage of public companies that have appointed technology-focused board members has swelled over the past six years from 10 percent to 17 percent. That figure nearly doubles (32 percent) for companies that outperformed the S&P 500 by 10 percent or more over the past three years.
HMG Strategy recently sat down with Renee Arrington, Pearson Partners CIO practice leader, to discuss steps that interested CIOs can take to prepare for and secure a desirable board position.
HMG: What are some initial steps that CIOs can take to groom themselves for a board position?
Renee Arrington: If your goal is to serve on a corporate board of directors…
Continued on the HMG Strategy website.