Finding Technology Talent for the C-Suite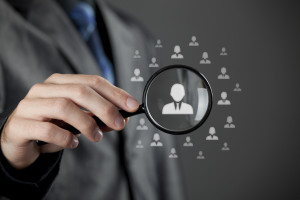 It's not easy today to find talented technology professionals at any level of the organization. That's why many companies outsource technology projects such as basic coding and development of web, mobile, database and CRM platforms.
However, most major companies and nonprofits need in-house supervisors and managers who understand the information tec hnology (IT) field, managing outside suppliers, and keeping projects moving forward on schedule. That's why savvy HR professionals attend technology job fairs, build partnerships with area colleges and universities, and have solid recruiting plans in place when an opening occurs.
But the most difficult challenge for most organizations is engaging a new chief technology officer (CTO), a strategic thinker who recognizes the importance of technology in advancing the company's business goals over the long term.
If you are recruiting a senior technology executive for the C-suite, here are four open-ended questions that may help the decision-making process:
What will be the biggest changes in technology in the next few years?
What has been the biggest technology change in our industry (banking, oil and gas, retail, etc.) in the past five years?
Where do you see the biggest opportunities for IT to deliver greater business value in our industry in the next five years?
How would you go about preparing a five-year IT plan for our organization?
Because the technology field changes so quickly (compared to finance, marketing, legal and other disciplines), it's important to have the candidate look forward rather than backward during the interview. That's because a candidate's career accomplishments may not be relevant to the current challenges facing your company. For instance, an executive who successfully managed the migration from a legacy system to a client-server platform in the 1990s or developed an e-commerce program in the early 2000s might not have extensive experience with today's business intelligence and data mining tools.
But the most important issue to address during the recruiting and interviewing process is whether or not the CTO candidate has the imagination, skills and experience to harness the power of technology on behalf of the organization's mission and vision.