Five Tips for Hiring Senior Executives in 2016
Go Back to Searchlight Q1 2016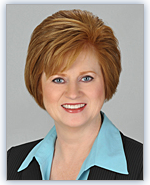 Lisa Thompson, LPC, PCC – Managing Director, Professional Services
Finding the right senior executive for an opening in the C-suite can be a challenging proposition. The ideal CEO, CFO, COO, board member or other top executive needs to have the right skill set, as well as the ability to become part of the senior leadership team and fit in with a new corporate culture. Most importantly, the senior executive should be able to help the organization achieve its short- and long-term goals.
Hiring the wrong person for a C-level position can have dramatic negative repercussions. Not only could valuable strategic time be wasted, but millions of dollars could be lost to termination costs, potential litigation, severance, outplacement and repeating the recruiting process all over again. Meanwhile, employee morale, the company's reputation and even its valuation may be at risk.
Here are five suggestions for hiring the right senior executive:
Understand your requirements. Preparing a clear and concise job description is a good starting point for your talent search. But don't just recycle an old document or template. Instead, start from scratch and write down the skills needed for the particular role, your organization's culture and today's market environment. This is particularly important for constantly evolving roles, such as chief technology officer, chief information officer or chief sales officer. Don't forget to include the "what's-in-it-for-me" information to attract your desired candidates.
Use a selection committee. When filling an opening in the C-suite, the recruiting, screening, interviewing and hiring process needs to be both broad and deep. Consider creating a search committee, with a board member, the chief executive officer or chief human resources officer as its chair. With a search committee that has agreed on the requirements for the ideal candidate, varied points of view will contribute throughout the process, as opposed to relying on one person's opinion and possible bias.
Cast a wide net. Diversity is an invaluable asset in the C-suite. Studies show that diversity in the C-suite and board of directors directly correlates with profitability. In addition to diversity in terms of gender, ethnicity and age, multinational companies might also look outside their geographic boundaries and consider candidates from other countries and cultures.
Send a consistent recruiting message. Consistent messaging is just as important in attracting, recruiting and retaining top executive talent as it is in serving your customer base. Candidates view an organization that changes direction frequently as a higher risk than a company with consistent values and goals. Frequent change also gives your competitors an opening to attract your current executives. Pay attention to your messaging, so top candidates will want to join—and stay with—your leadership team.
Don't try to do it yourself. Professional services firms can provide guidance and support when developing and implementing a search for a senior executive. For example, a compensation and benefits specialist can advise on appropriate packages for C-suite executives. An executive search firm can not only help evaluate and attract candidates, but can professionally assess them; benchmark them against the marketplace; and assist with negotiation, onboarding, development and retention. This ensures an effective and expedient search and allows the organization to focus on its core mission.
Recruiting and hiring a senior executive is an important decision with long-term ramifications for your organization. Don't short-change the process. Following these steps will help you find the right person to move your company forward into the future.