Dallas Lighthouse for the Blind Lands New CEO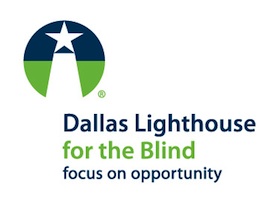 When Dallas Lighthouse for the Blind needed a new chief executive officer, the non-profit organization had to be sure that its next top leader had not only the expertise to oversee the agency's employees and operations, but also broad business acumen, passion for the organization's mission and strategic thinking skills. To find the right individual for the job, it turned to Pearson Partners International.
Before winning the search, Pearson Partners' Managing Director of Professional Services, Lisa Thompson, created a detailed map of the organization as well as its products and services, differentiators and structure—a document that proved invaluable during the search.
"Pearson Partners was incredibly well prepared for our initial meetings," says David Bowe, Dallas Lighthouse's chair of the search committee. "The work they did even before they had the search showed us how hard they would work right out of the gate to find our new CEO. They had more knowledge walking in the door about our company, executive team and organizational structure than any other search firm we spoke with."
Armed with a clear picture of the company, its culture and its leadership needs, as well as a strong understanding of the market of available candidates, Lisa researched and thoroughly pre-screening candidates before presenting only those that were the most highly qualified.
"I really appreciated the team approach Pearson Partners took," Bowe says. "Their different yet cohesive perspectives lent a strong balance to the presentation of the candidates. Lisa communicated with us often and were very responsive to any questions we had along the way."
Lisa conducted comprehensive, customized assessments to benchmark the final candidates based on the job specification, the organization's culture and the candidate's potential fit in the organization.
"They gave us a strong set of objective data points about the candidates' motivators, stressors and leadership styles. This thorough analysis really helped us make our decision," Bowe says.
The quick, efficient search ended with Dallas Lighthouse hiring a new CEO who would bring more than 20 years of corporate, military and industrial CEO experience, as well as significant non-profit board service.
"I really respect the way Pearson Partners treated our candidates," Bowe says. "Many firms can do a good job vetting candidates, but they don't often take the time to keep them informed during the process. I got great feedback from the candidates about Lisa keeping them in the loop during and even after the search process. Pearson Partners acted as an extension of our team in the marketplace. It was a very successful search, and we would absolutely use them again."