Case Study: STI International, Inc.
STI International, Inc.
New CEO Helps Precision Firearm Manufacturer Take Aim at New Markets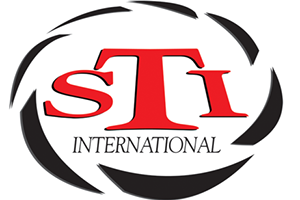 STI International, Inc., having earned a reputation for manufacturing the finest competition firearms in the world, could not make products fast enough to satisfy intense demand. Still, the ESOP company aimed to expand beyond its dominant position in the competitive market, and expand their product offering and retail availability to the sport and leisure shooter. After the departure of its former chief executive, STI's board wanted to bring in a CEO with the ideal mix of experience and skills to ramp up production and take the company into new growth markets utilizing new distribution channels, something never before attempted in the company's 20-year history.
"The board members were all of like mind about what we needed in a new leader: Someone with luxury brand experience, and extensive knowledge of distribution, product and pricing strategy in the general consumer marketplace, as well as in a very niche market in terms of firearms," says Ralph Stow, STI International's board chairman. "We needed a CEO with the operational skill set to get the right things in place from a people, process and technology perspective to allow us to produce that many firearms, and to know how to exploit that advantage in the marketplace. And, we needed someone with strength in customer service, marketing, sales, production and quality."
Realizing that only a national search by an experienced, retained executive search firm would provide access to the best candidates, STI secured three bids. Of the three, Pearson Partners International wowed the board and won the search.
Stow was impressed by Pearson Partners' depth of knowledge about manufacturing, luxury goods, private equity and ESOP structure, and in particular, the firearms industry. Stow also admired Pearson Partners' commitment to senior-level service on both the client side and with prospective candidates. Pearson built on this knowledge, Stow says, by asking targeted questions of the board members to understand the company culture, define the ideal candidate profile and continuously hone the search. "I'm sure they applied the same listening skills and questions to the CEO candidates that they applied to us," Stow continues, "because they were able to pull out some very meaningful information from their backgrounds to share with us."
"One of the things that we were adamant about when hiring a search firm was that senior partners be the ones making the calls to these C-level executives," says Ralph Stow, STI's chairman of the board. "I like the fact that Keith Pearson and Renee Arrington were the ones doing the search and not passing it off to junior associates."
Pearson Partners kept STI's board informed at every step, with weekly updates and frequent written communication.
"They know how to take care of their clients, and they shift gears well," says board member Jack Dowling. "Not only did they have to slow the search down a little bit at one point, at our request, they also had to change their key contact in the middle of the search for a couple of weeks. That's not an easy thing to do. But Pearson was very accommodating and just kept cooking."
After interviewing four candidates and narrowing the field to two that exceeded the board's expectations, STI capitalized on Pearson Partners' negotiation experience to create the offer that brought the company's first-choice candidate on board.
"Where the rubber meets the road is once you've identified the candidate and made the offer—that's when the real work starts," Stow says. "We were trying to find a high-level CEO who wanted to come to a diamond-in-the-rough company, and that's exactly what they found for us. And furthermore, they convinced him that we were right for him, and helped us structure a deal that made sense for all parties. Since the day he walked in the door, he has been over and above anything that I ever expected to have as a CEO."
STI's new CEO, Greg Mooney, immediately put his extensive experience to work, building a new distribution channel and ramping up sales in his first 90 days—a process that the board expected to take at least a year. "Greg has done everything we expected him to do, and faster than we expected him to do it", says Stow. "We laid out a 90-day plan that was very aggressive, and he just amazed us with his understanding and immediate execution of the plan."
"An executive search at the C-level is a challenge," says Dowling. "It's one thing to know the widget business and find the top ten executives in the widget business, but you've got to know a whole lot more depth to get to the level of specificity we required. Pearson did a marvelous job of having the grasp of the specifics upfront, and being able to ask the right questions to drill down to the finer detail."
With the right CEO in place to lead the company to new heights, STI is thrilled with the results of Pearson's work.
"After having Greg in place and working, I will tell you that he's a 10 out of 10," says Jack Dowling, STI board member.
"It's exceptionally hard to find somebody that's equally as good on the operational side as they are on the marketing and sales side," says Dowling, "and even harder to find that combination along with the cultural fit. Greg was just the right guy with the right personality to fit here. We have to credit that, to a large degree, to Pearson Partners, because they found that person who understood where we wanted to go and had the right experience and expertise to get us there."
Read other examples of how Pearson Partners helps clients build world-class leadership teams.