Case Study: SONIC Corp.
Restaurant Chain Orders New Chief Marketing Officer: Pearson Partners Delivers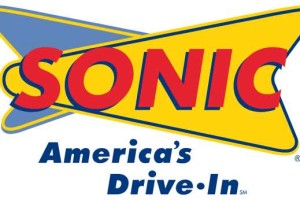 While astounding growth is what most companies are aiming for, growing rapidly can have its challenges. As SONIC Corp. quickly expanded to become the largest drive-in restaurant chain in America, the Oklahoma-based company found itself taking a deep look inward to ensure that its managements' skills and experience were able to keep pace.
"We're very happy with how well SONIC continues to grow as a brand," says Anita Vanderveer, SONIC's Vice President of People. "With growth, comes job opportunities and we're excited about our constant development. One of several positions targeted was a senior vice president and chief marketing officer: a role that called for deep marketing experience in quick-service restaurant businesses serving meals around the clock. After eliminating other search firms through a request-for-proposal process, SONIC tapped Pearson Partners International to establish a profile of the ideal candidate and find the perfect person for the job.
"As a business, we continue to thrive, maintaining real sales growth, and industry-leading customer frequency, so having the right chief marketing officer in place is critical," Vanderveer says. "I had worked with Pearson Partners on several key searches over the past year, and wanted my candidates at SONIC to have a remarkable professional and deferential experience. Sonic is an amazing brand with an impressive culture and the selection process has to be the first step in bringing that to life.  
"After using Pearson Partners for a series of executive searches, I admired their capability and credibility. "
I was also using an assessment tool that I was not pleased with, and when I learned that Pearson Partners could help us with assessments including the Birkman Method®, that pushed them over the top. We worked with Lisa Thompson at Pearson Partners on assessments for each of these searches, and in fact, I am now using the same process for several teams."
Because shareholders were eager to see the CMO position occupied, filling the job quickly was just as important as finding the ideal candidate. Pearson Partners International worked around the clock with SONIC's executive team, starting with a clear definition of the skills needed to take SONIC's marketing to the next level.
In addition to the necessary experience in the quick-service restaurant business, "We needed someone who had already been an accomplished CMO and had a success story around what he or she had done and its impact on sales, traffic and dayparts," Vanderveer says. "We were also looking for someone experienced in working with agencies and franchisees, as well as field marketing, consumer insights, product development, branding and strategy."
"SONIC is what we consider the model client," says Pearson. "They are in significant growth mode, and they see the value that Pearson Partners can bring in so many areas. Because we've done many searches for them, we really understand their culture, their operations, and what makes them unique and a great opportunity for candidates. We're able to go out and get the right person with the right fit quickly."
Working from the defined profile, Pearson Partners prescreened and presented over 16 candidates. In a series of meetings with Pearson Partners, the SONIC executive team – including Chairman of the Board and Chief Executive Officer Clifford Hudson – narrowed the field to six highly qualified individuals. After several rounds of interviews, assessments, Birkman testing and reference checks, two excellent candidates remained.
Just 51 days after taking on the search, Pearson Partners was pleased to announce that SONIC was ready to hire its new CMO. James O'Reilly, a 20-year consumer and restaurant marketing veteran, immediately accepted the job, relocating to Oklahoma City from his previous role as chief concept officer at a major quick-service restaurant company in Denver.
"James fit all of our criteria and in many ways, exceeded them," Vanderveer says. "He had CMO experience from companies that had been successful, where he had made a positive impact on sales, traffic and dayparts, and he had that success story throughout his career. Not only was he someone who had done it and experienced it, he was really excited about SONIC and felt it was a dream position for him."
Pearson Partners' Birkman profiling also revealed that his personality and working style were a perfect fit with SONIC's existing marketing team and senior leaders.
"The search was flawless," Vanderveer says. "There was a lot of pressure, timing was of the essence, and we had to find the absolute best candidate. I am a huge fan of Pearson Partners. Both exceeded my expectations."
Read other examples of how Pearson Partners helps clients build world-class leadership teams.