A New HR Leader for Rosewood Corporation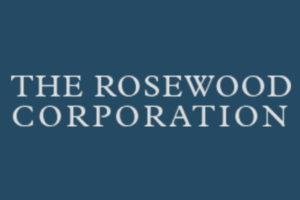 When The Rosewood Corporation's vice president of human resources decided to retire after a 35-year tenure with the company, she was leaving behind some very big shoes to fill. Having served as HR leader for 15 years, she was well liked and had become a trusted ear for the firm's employees, many of whom felt uncertain about the change.
The company wanted to bring in someone from outside the organization, with significant HR experience. They saw the job opening as an opportunity to evaluate the department, and to add a new executive team member who could view the operation through fresh eyes. And while they wanted someone with health plan experience, it was also very important that the individual hired would stay in the job for a long time.
Thanks to Pearson Partners' experience and knowledge in helping companies fill top human resources positions, the firm was selected to conduct the executive search.
A deep dive into company culture
Setting out to understand the company culture as well as the job expectations, Pearson Partners' Managing Director of Professional Services, Lisa Thompson, interviewed Rosewood's president and general counsel, to whom HR reports. Lisa also spent significant time learning from the departing vice president of HR and the staff.
Pearson Partners conducted in-depth executive assessments of the retiring vice president, as well as her second-in-command, to understand their strengths and weaknesses.
"The Pearson team was extremely responsive," says C. Jedson Nau, senior vice president and general counsel for The Rosewood Corporation. "They also worked hard to understand what we needed in our HR department."
From four, to two, to one
After screening multiple potential candidates, Pearson Partners referred the top four for interviews by both Nau and Rosewood's president.
"All of the candidates were a good match," Nau says. "Any of them could have filled the position."
After the first round of interviews, the field was narrowed to two top candidates, who were then interviewed by Rosewood's chief financial officer and the departing vice president of HR. Within two weeks of starting the interview process, the executive team had chosen the final candidate: Sherrie McAden.
In her 25 years of HR experience, McAden had worked for a large company and a family-owned company. She had started HR departments, was skilled in evaluation and had broad experience in the field.
"We wanted someone who could look at HR from a new perspective, and we think she had the best background to provide that,"  Nau says, noting that Rosewood would definitely use Pearson Partners' executive search services again.
"Lisa and her Pearson Partners team were always available and responsive, and they provided top candidates," he says. "They took the time to understand our needs and the strengths and weaknesses of our HR department. I don't think the search could have been handled any better."