A March Madness Story for the Ages: Five Lessons for Business Leaders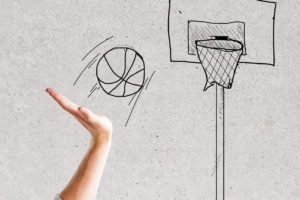 In last year's "March Madness" NCAA men's basketball tournament, the University of Virginia team made history, becoming the first No. 1 seed in the tournament to lose to a No. 16 seed, in a resounding defeat at the hand of the University of Maryland–Baltimore County (UMBC). But one year after that crushing defeat, the Virginia Cavaliers bounced back to win the national championship on April 8 with an 85–77 overtime win over Texas Tech.
"We have a saying, 'the most faithful win,' and these guys stayed so faithful," said Virginia head coach Tony Bennett in a post-game interview. "This is about the young men. They deserve this championship."
It's a remarkable story with some important lessons for corporate executives about winning and losing. Here are five tips to lead like a champion:
Hard Work and Perseverance Pay Off
It's clear that hard work and perseverance—combined with a little luck—can go a long way toward achieving a successful outcome. Even after achieving the No. 1 ranking in the regular season, Virginia's players had to dig deeply into their physical and mental reserves in order to prevail. In fact, they were trailing in three of the tournament games until the final seconds.
Teamwork is the Key to Success
Another lesson is the importance of teamwork: making sure everyone involved in a project or assignment "touches the ball" and has an opportunity to make a contribution. Unlike several other NCAA teams, Virginia did not have a superstar who dominated the tournament. Instead, their players focused on passing the ball, being patient and waiting for their best shot.
Focus on What You Can Control
For corporate executives, the Virginia story is also a reminder to pay attention to the factors you can control, rather than continually worrying about the outcome. You can do everything right when executing a corporate strategy, but failure is still a possibility, along with success.
Be Gracious in Victory and Defeat
Being gracious in both victory and defeat is an important lesson in the business world. After the big game, Texas Tech's players and coaches paid tribute to the Cavaliers rather than lashing out in anger. In turn, Virginia was very respectful of the Red Raiders, who were also competing for the national championship for the first time.
Learn from Your Mistakes
There is one more motivating factor that likely helped Virginia erase the sting of last year's defeat and put them on the right path to victory in 2019. Last fall, coach Bennett told his team not to be afraid to tell the story of their loss to UMBC. As Cavaliers guard De'Andre Hunter said, "We embraced it. We didn't run away from it. We just did what we had to do."
These are lessons that apply just as well in the corporate world. In business, like in the March Madness championship, the winners are the ones that persevere, expect and plan for surprises and lead with grace in both defeats and victories.