Case Study: Reddy Ice
Fast-Turnaround Search Fills Two Highly Strategic Roles at Reddy Ice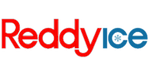 Producing about 18,000 tons of ice daily for consumers and businesses, Reddy Ice is implementing company-wide transformation designed to firmly secure its position as the largest manufacturer and distributor of packaged ice products in the United States.
As part of this organizational makeover, Angie Wallander, chief administrative officer for Reddy Ice, had two newly created jobs to fill: vice president, information technology, and vice president, human resources. With an aggressive timeline to fill these senior-level roles, Wallander began researching executive search firms and was immediately impressed by Pearson Partners International.
"I really liked Pearson's approach because they wanted to understand so many different pieces of our business, from supply chain management to accounting," Wallander says. "That helped them understand the culture of our company, who these new people would interact with, our management team, succession planning, and how we work as a business. They didn't look at it as just filling a position; they were looking to fill a long-term spot with someone who will eventually go to the next level."
Both new positions involve highly strategic roles, aligning IT and HR with Reddy Ice's business agenda and goals. For the IT position, Reddy Ice needed someone with both strong technical and strategic skills – a rare combination in a senior-level IT function. For the HR job, which would oversee payroll, compensation, benefits, recruiting, training and all other HR responsibilities, the company was seeking corporate experience with a manufacturing background. But it also needed this HR leader to jump in quickly and create new programs that would completely transform Reddy Ice's HR agenda.
Pearson Partners pre-screened all candidates to ensure they met these qualifications, presenting them to Wallander along with detailed analysis of their experience, background, education, compensation levels and more.
"Pearson Partners did a really great job with the assessments of candidates and their management style, capabilities and leadership fit," Wallander says. "If a person was too senior or junior, they came forward with a plan to bring that person up to speed or to clarify the risks we'd be taking on. The more I worked with Pearson Partners, the more they got to know my personal taste as well as our business needs. Every candidate they brought forward was a qualified potential candidate."
Wallander interviewed 12 candidates for each job, and as she'd hoped, both positions were filled within eight to 10 weeks. Wallander couldn't be happier with the new hires and the process of working with Pearson Partners to fill these mission-critical roles.
"Pearson Partners did an excellent job, and I would use them again," Wallander says. "They were a pleasure to work with and a great partner to me, and made it easy to focus on my business responsibilities while ensuring I met the need to get new people in quickly."