Case Study: Lone Star Steakhouse
Targeted Search Locates Experienced Director of Training for Restaurant Chain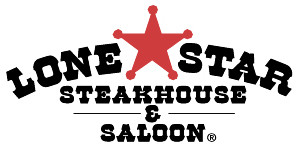 Although restaurant industry experience was not a deal-breaker, it would save the company from the time and expense involved in training the new employee.
"We needed a combination of several different skills sets and talents, and it was a lot to ask," says Pat Barth, senior vice president.
Pearson Partners had placed Marc Buehler, the company's chief executive officer, into his job, so when it was time to find a director of training, Pearson Partners was a natural choice.
"Pearson Partners was tenacious in getting good candidates in front of us to review and interview," Buehler says. "Pearson Partners has strong prequalification skills and targeted our industry. They had great contacts and brought us a perfect range of candidates."
Other recruiting firms the company has used to fill managerial roles simply found resumes on job-search Web sites and presented them with little or no supporting background information, Barth says. Instead, he notes, Pearson Partners does their homework.
"On these targeted searches, Pearson Partners does a nice job giving us background information and looking for a behavioral match," Barth says.
Additionally, Buehler was impressed that Pearson Partners' representatives spent time interviewing the necessary current team members to understand the company's culture and business needs.
In less than three months, the job went to a Pearson Partners' candidate who had all the necessary skills, plus restaurant experience.
"We couldn't be happier," Barth says. "Pearson Partners was very responsive. I am one of the most critical people you'll find, but they were truly a pleasure to work with. We found them to be very good partners and would enjoy working with them again."
Read other examples of how Pearson Partners helps clients build world-class leadership teams.