Case Study: Mark Layton, Chief Operating Officer, VideoPlus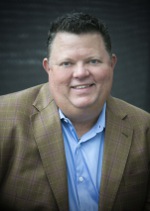 In late 2012, Mark Layton was the CEO of PFSweb, a leading e-commerce company that he had founded. He had been running the company successfully for almost 20 years, and making a career change was the farthest thing from his mind. Circumstances began to change, however, as he was looking at various strategic alternatives for the company and the directions they might take him.
"I realized I should probably start thinking about a potential career change," says Layton. "I had been friends with Stephen Konstans at Pearson Partners for many years, and an occasional source on his search projects. I met with him to talk things through, more as a counselor than anything else. He told me about Pearson Partners' executive coaching services and introduced me to Lisa Thompson, Pearson's director of professional services. Lisa gave me some invaluable advice: It would be good to prepare and lay some groundwork, so if and when the time came, I'd be ready."
Layton hadn't been in the job market in many years, and didn't know a lot about the recruiting world or looking for a job. "Lisa helped me learn how to position myself, work with recruiters and navigate the process," says Layton. "She gave me some great ideas to build relationships in the marketplace. She employed some very astute methods to get me out there and build my brand, without making it obvious I was making a career change. Together, we got things done relatively quickly, after I made the decision that the time was right."
Layton liked Pearson's combination of an analytical approach and a highly personalized engagement. "The metrics-based tools and the quantitative data that I got back showed me where I am, and helped me organize my thoughts as I began to talk to people," he says. "I learned how to highlight my areas of strength, what employers want and how to network. At the same time, it was very personal, with a lot of brainstorming and considerable one-on-one time. I never felt like just a number. The biggest surprise to me, and probably a lot of people out in the job market, was I had thought I would be able to engage a search firm, and the firm would go to work for me and find me a job. It's not like that at all. The amount of work required of a candidate was really surprising to me. Lisa really helped me with that."
Once the job search was under way, Layton was impressed with Pearson's "hands-on" approach, in which senior-level partners are actively involved in every step. "Most other search firms have a big staff that does a lot of legwork for the search partners. You might get an initial meeting with a senior recruiter, but then you get relegated to working with a junior assistant that really isn't well-versed in how things work, nor are they well-networked. With Pearson Partners, I worked with the senior consultants throughout the search engagement, not junior staff members. I wanted to get to work quickly. Pearson focused on that, with no big time delays waiting for things to happen."
Layton was glad that Pearson was there to help him over the many hurdles that are part of any job search process. "I had a lot of eye-opening experiences that the folks at Pearson really helped me rationalize and understand," he says. "They helped me through a lot of the frustration that goes with a job search process. They also helped me hone my networking skills. That was a huge lesson I learned during the process."
Having spent years in a senior role, Layton was accustomed to networking mainly for his job, rather than to benefit his own career. Once he began a job search, he realized that potential employers, recruiters and people who could help him network into his target companies didn't know as much about him as he would have liked. "Pearson Partners introduced me to a huge network, many of whom I'm in regular contact with today," he says. "I spent a lot of time building that network. I'd say that's one of the biggest things I learned. You have to make time for yourself along the way during your career. Your network is one of the most valuable things you can build. Farming and cultivating it needs to be a constant and consistent thing."
During his coaching engagement, Layton met with the search consultants at Pearson Partners, one of whom was working on a search for a chief operating officer for VideoPlus, a media and marketing company. It quickly became evident that Layton was the ideal candidate for the position, and Pearson presented him to its client. After a couple of months of meetings, Layton accepted the position.
"Pearson Partners did a great job with facilitating the negotiation process, bridging gaps and helping both sides of the table understand how we could help each other," Layton says. "They helped the VideoPlus CEO develop the parameters of the COO position, while helping me to understand and communicate how I could contribute to taking the company to the next level with my background in consumer technology. Pearson did a fabulous job in making it a successful search."
Often during the offer phase of a search, the executive search consultant can play a crucial role in negotiations. "There were a few times that the discussions were at the risk of derailing," Layton says. "Pearson was instrumental in helping us both to navigate that sensitive and sometimes difficult process."
Once a job is accepted, one of the most important steps in a successful executive onboarding is to quickly familiarize the incoming executive with his or her new team, their management styles, their areas of expertise and the company culture. For Layton, Pearson Partners' management assessment services were instrumental in helping him get up to speed quickly. "Pearson Partners had done a management assessment project for VideoPlus before I arrived," he says. "Lisa shared that data with me to get to know the team prior to my being hired, and later during my onboarding process. That really helped me to hit the ground running. A lot of my process was therefore confirmation of my team's management styles and personal characteristics, which was much quicker than having to learn from scratch. It shaved months off of the traditional onboarding time for me, and helped me get acclimated and able to lead very quickly."
"Pearson Partners really did a fabulous job," Layton says. "From coaching me, to working with me during the executive search process, to equipping me to take the reins in my new position effectively from day one, it has been a great relationship. I look forward to working with them in the future."
Read other examples of how Pearson Partners helps clients build world-class leadership teams.