Case Study: Deloitte and Touche, L.L.P.
The Right Candidate for a Tough-to-Fill Position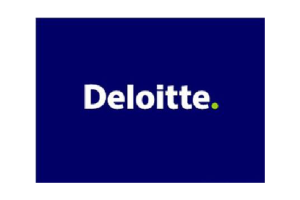 Pearson Partners International has earned a reputation as the search firm to call when you have a tough job to fill. When Deloitte & Touche Partner Randy Wright needed an experienced senior manager for the company's private client advisor group, which handles the personal accounts of high-net-worth individuals, it was a tall order.
The company needed a manager with a minimum of six years experience, a background with a similar Big Four company or second-tier national firm, and the right accounting degrees and certifications.
"I have done a lot of things over my career, and I find that recruiting for this particular function within a Big Four accounting firm is one of the harder positions to fill," Wright says. "I have used different recruiters over the years, and it's just a really tough market."
"I feel that Pearson Partners has our interests at heart," said Wright. "It's not just about getting a candidate. It's about developing longer-term relationships."
Previously, Wright had worked with recruiters, who would locate candidates for Deloitte & Touche positions but then refer those same candidates to multiple companies at the same time. Several times, Wright made offers to such candidates, only to lose them to competing companies that the search firm was engaged with.
For this particular job, Wright hired Pearson Partners for a retained search. Pearson presented several qualified and exclusive candidates for consideration. Today, a well-suited candidate is onboard in the senior manager job.
"Pearson is working for you and takes the time to know you," Wright says. "Pearson Partners Vice President Stephen Konstans came out and met with my people, got to know them and the personalities of key players in the group, and tried to find someone with not just the skill set but also the personality to fit the group."
After receiving little beyond resumes from recruiters over the years, Wright was impressed that Pearson prescreened candidates, performed background checks and psychological profiling, and provided an extensive written report on each candidate. "It's a very thorough approach," Wright says.
Wright was so pleased with Pearson Partners' service he plans to use the firm again for his next highly specific job search.
Read other examples of how Pearson Partners helps clients build world-class leadership teams.