Case Study: Authentix
Finding Experienced People for Highly Specialized Jobs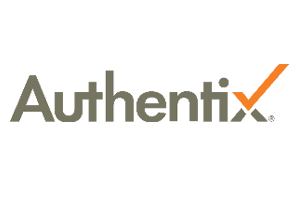 As a global leader in product authentication, Authentix is committed to the detection and removal of counterfeit and adulterated products from society – a boom industry in today's shrinking global economy with its increased scrutiny on products and goods.
In five years, Authentix had tripled in size, so its demand for highly specialized employees was growing. On several occasions, Authentix's Chief Financial Officer and Vice President of Corporate Development Craig Stamm enlisted Pearson Partners to seek suitable candidates for multiple positions at once.
"Pearson Partners helps us with critical science and technical positions, as well as executive roles," Stamm says. "Some of our technical positions require a very discrete and almost unique skill set. We couldn't afford to bring these kinds of people on and train them, we needed them to have years of industry knowledge and a certain combined technical skill set."
What impressed Stamm the most was the Pearson team's commitment to understanding not just the specific skills needed for a job, but the processes the employee will perform, the authentication business itself, and the personality type that would best fit into the Authentix culture.
"What I've found different with Pearson than some recruiters is that they come out to spend time with us and to understand our business and who the person will be working with," Stamm says. "They are not trying to simply fill a box with a body; they want to understand the complexity of the team, culture and environment that the person will be working in."
Armed with this deep understanding, the Pearson team has consistently provided highly specialized candidates that match Authentix's needs. For example, when the company expanded into banknote security, it needed someone with hard-to-find experience combining physics, chemistry and high-speed optical systems. Pearson Partners quickly found the ideal candidate working quietly at a tiny company in Rhode Island – and he's now the vice president of operations at Authentix's Dallas headquarters.
That is just one of many success stories in Pearson Partners' work at Authentix. Over the course of three years, the Pearson Partners team has filled 10 key hires for mission-critical positions within Authentix's growing operations.
Read other examples of how Pearson Partners helps clients build world-class leadership teams.