(All events are by invitation-only—except TweetChats and Webinars.)
Jun
3
Tue
2014
Pearson Partners Spotlight Series Breakfast – CEO Compensation: How Much is Too Much?
Jun 3 @ 7:30 am – 9:00 am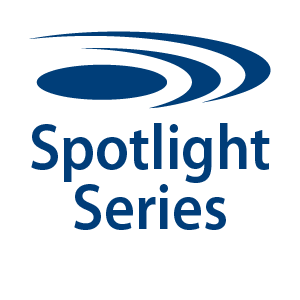 In the competition to fill top positions, some companies will pay whatever it takes to get their ideal candidate into the CEO's chair. Coca-Cola recently created a stir with its new stock option plan, which equates to a dramatic pay increase for Coke's top executives. While the plan passed, it was controversial and continues to draw investor criticism. Warren Buffett called it "excessive"—yet declined to vote against it—and shareholders who voted for it represented fewer than half of the company's outstanding shares. Is there a culture of excessive executive pay in corporate America, or are highly paid CEOs earning their keep?
Join us at our next Spotlight Series discussion on June 3 to find out whether companies and shareholders are getting what they pay for.
Esteemed Panel Members:
Donald P. Delves, Director, Towers Watson
Suzanne Kriscunas, Managing Partner, The Riverside Company
Cynthia Pharr Lee, President, C. Pharr & Company
Ronald A. Rittenmeyer, Chairman, President and Chief Executive Officer, Expert Global Solutions, Inc.
Linda A. Wilkins, Partner, Wilkins Finston Law Group LLP
Our Spotlight Series breakfast events are by invitation-only. For more information, contact Lori Latimer via email at or phone at 214.292.4131.
About the Spotlight Series Breakfast
Pearson Partners International, a global executive search and leadership consulting firm, hosts the quarterly Spotlight Series breakfast events to discuss trends and factors impacting businesses. The complimentary event is by invitation-only for C-level executives and private equity partners to share knowledge and network. For more information about Pearson Partners, please browse our website or call 214.292.4130.
Jun
4
Wed
2014
Pearson Partners HR Roundtable: Making Waves
Jun 4 @ 11:30 am – 1:00 pm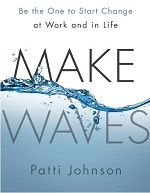 Why is it so hard for us to start big or small changes in our teams, organizations or community?
Our thoughts get in our way and we rely on the same steps that work for other situations. But, a true change—a wave—is different, says Patti Johnson, CEO of PeopleResults and former Accenture Senior Executive. A wave requires stepping out and building commitment that grows organically.
At our June 4 DFW HR Roundtable: Make Waves: Be the One to Start Change at Work and in Life, Patti Johnson will share how anyone can start or contribute to a wave by diving into topics such as:
Relying on "What can I do?" in any situation
Why having all of the answers can work against you
Why you need Idea Partners
How to get started—without a perfect plan
The impact of true experimentation
How to build a community around your wave
Trends in the workplace and our culture that are transforming how change happens
Why organizations committed to growth, innovation and personal accountability need more Wave Makers and how to develop them
Patti Johnson has researched and interviewed an eclectic mix of Wave Makers, from leaders in business and the community to entrepreneurs and new professionals, to explore the decisions and actions of individuals who started a change.
What's your wave?
– See more at: http://pattibjohnson.com/make-waves