(All events are by invitation-only—except TweetChats and Webinars.)
Jun
4
Wed
2014
Pearson Partners HR Roundtable: Making Waves
Jun 4 @ 11:30 am – 1:00 pm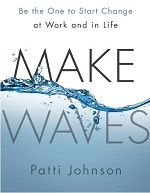 Why is it so hard for us to start big or small changes in our teams, organizations or community?
Our thoughts get in our way and we rely on the same steps that work for other situations. But, a true change—a wave—is different, says Patti Johnson, CEO of PeopleResults and former Accenture Senior Executive. A wave requires stepping out and building commitment that grows organically.
At our June 4 DFW HR Roundtable: Make Waves: Be the One to Start Change at Work and in Life, Patti Johnson will share how anyone can start or contribute to a wave by diving into topics such as:
Relying on "What can I do?" in any situation
Why having all of the answers can work against you
Why you need Idea Partners
How to get started—without a perfect plan
The impact of true experimentation
How to build a community around your wave
Trends in the workplace and our culture that are transforming how change happens
Why organizations committed to growth, innovation and personal accountability need more Wave Makers and how to develop them
Patti Johnson has researched and interviewed an eclectic mix of Wave Makers, from leaders in business and the community to entrepreneurs and new professionals, to explore the decisions and actions of individuals who started a change.
What's your wave?
– See more at: http://pattibjohnson.com/make-waves
Dec
13
Tue
2016
Pearson Partners TweetChat: Networking on Social Media – With Jill Pearson
Dec 13 @ 11:00 am – 12:00 pm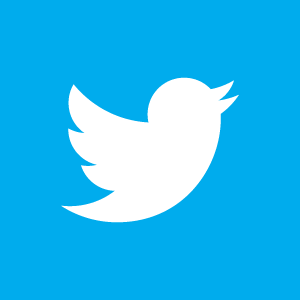 #ExecCareer Chat is a weekly Q&A on Twitter, moderated by the AESC's BlueSteps, answering senior-level executives' questions about various topics in the executive search and executive career management areas. It takes place every Tuesday from 11 a.m. – 12:00 p.m. CT. Our expert panelists will answer both pre-submitted and live questions during the chat using #ExecCareer on Twitter. The goal of #ExecCareer Chat is to help executives better manage their job search and career.
Join us on December 13, 2016 at 11:00 a.m. CT when Pearson Partners' principal Jill Pearson (@ReneeBArrington) will answer your questions about networking on social media.
Access Details:
Via TweetChat to more easily follow the conversation:
1. Go to www.tweetchat.com/room/ExecCareer
2. Click GO
3. Sign in with your Twitter account
This web app will automatically include #ExecCareer in each tweet and allow you to follow the conversation more easily.
Or via Twitter if you prefer:
Join the conversation on Twitter by following the hashtag #ExecCareer, and including #ExecCareer in each tweet.