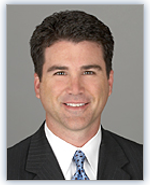 Pearson Partners International Elects Co-Founder Keith Pearson as President & Chief Executive Officer
Former Vice Chairman and President Will Work Directly With Clients While Leading Retained Executive Search Firm in Continued Growth
(DALLAS, TX – October 15, 2013) – Effective October 15, 2013, Pearson Partners International's board of directors has elected Keith Pearson, previously vice chairman and president, to succeed founder Bob Pearson as president, chief executive officer and vice chairman. Keith Pearson will manage the firm's strategic direction and day-to-day operations and will continue to specialize in sourcing high-quality leadership talent for Fortune 1000 and private equity portfolio companies.
Keith Pearson and Bob Pearson launched the retained executive search and leadership consulting firm in 2002 and have since led the company through more than a decade of growth and diversification to become one of the Top 25 U.S./Americas Executive Search Firms.
"It's a thrill to look back on our firm's evolution into a global, full-service executive search firm that helps companies secure effective leaders and develop executive talent through our professional development, and coaching services," Keith Pearson said. "I'm so proud of the team of professionals we have assembled at Pearson Partners. They always put our clients first and never forget that the work we do here has a huge impact on our client organizations."
"We wouldn't be where we are today without Keith setting such a high client-service standard for our team," said Bob Pearson, who will retain his position as chairman of the board. "He expects nothing but the best of our people, and they deliver."
Prior to launching Pearson Partners International, Keith was with executive search firm Whitehouse & Pimms as a managing director in the consulting and technology industry sectors, and with TMP Worldwide Executive Search as a principal in the professional services practice. He began his search career as a consultant with Merritt, Hawkins and Associates.
Keith earned a bachelor of business administration degree in management from The University of North Texas and a master's degree in business administration from The University of Texas at Dallas. He is the vice chair of the board of directors of the North Texas Chapter of the Leukemia & Lymphoma Society, is chair of its Corporate Development Committee and is also part of its Team in Training. He is an avid runner and cyclist who enjoys competing in ultrathons and off-road races. He also enjoys traveling with his wife, Stephanie, and their three children.