Vision 2020: The Future of the North Texas Business Climate
Go Back to Searchlight Q1 2014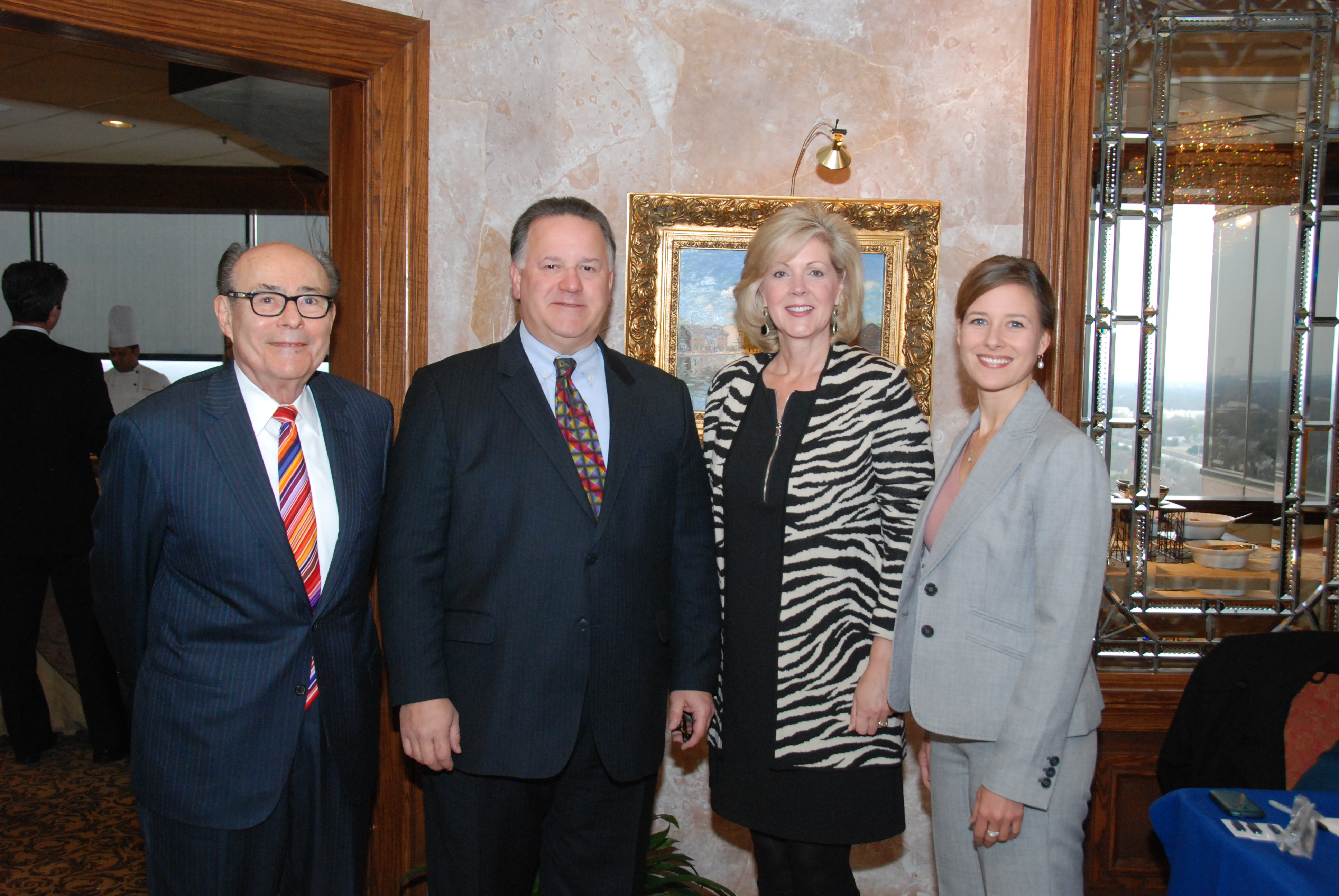 In an era of economic volatility, the Dallas/Fort Worth Metroplex has given rise to a business climate admired by many. North Texas is the business epicenter of a state where the recession's impact was minimal, the population is rapidly expanding, educational opportunities are abundant and growing and major business relocations and startups continue to prosper. With all of these positive indicators, DFW is an ideal place to invest for business growth.
Pearson Partners' Q1 2014 Spotlight Series breakfast discussed the North Texas business climate, including the importance of quality higher education, the stresses of population growth, the significance of innovation and a look at what's ahead.
Our esteemed panel members included:
Mabrie Jackson, President and Chief Executive Officer, North Texas Commission
Chelsea McCullough, Executive Director, Texans for Economic Progress
William C. Sproull, FM, President and Chief Executive Officer, Richardson Chamber of Commerce, Metroplex Technology Business Council, and Richardson Economic Development Partnership
Moderator: Robert Potter, Ph.D., President, R.J. Potter Co.
Unable to attend: Chris E. Wallace, I.O.M., C.C.E., President and Chief Executive Officer, Greater Irving-Las Colinas Chamber of Commerce
A Population Boom
Texas is experiencing an explosion in population growth, with 1,400 people moving into the state every day. This places unprecedented demand on everything from the water supply to public schools across the state, but particularly in North Texas, which has already grown from 3 million to nearly 7 million residents in just three decades.
Of particular concern is whether the existing water supply is enough to support the influx of these new Metroplex residents and potential employees. The state's 50-year water plan emphasizes conservation first, new water sources second and sharing between water sheds third. It remains to be seen whether these or other strategies will support the projected population growth in our area, or if the water crisis will impede future economic growth.
The Role of Higher Education
For companies seeking to relocate to an area—particularly those wishing to grow a highly technical, innovative and entrepreneurial work force—the presence of Tier One research universities can be a deciding factor. Such top-tier schools are a source of skilled employees, as well as low-cost interns and advanced degrees for existing employees who wish to further their careers within an organization.
The U.S. economy created 2.6 million jobs in 2013, with almost a quarter of them in Texas and California alone. California's nine Tier One universities and federal labs have created a focus on research and development that has proven attractive to business. Texas currently has three Tier One schools: The University of Texas at Austin, Texas A&M University and Rice University. These and other key research universities are making an increasing contribution to our high-tech growth.
North Texas has its own higher-education jewel in the University of Texas at Dallas, which many companies are discovering is a strong pipeline of engineering, science, technology and management talent. UT Dallas is classified by the Texas Higher Education Coordinating Board as one of seven emerging research universities in Texas and expects to achieve Tier One status within 10 years.
Innovation at Home
With about 12,000 technology companies and nearly 450,000 high-tech employees, DFW is arguably the second-largest technology business center in the country, behind California's Silicon Valley. In fact, there are more high-tech workers in DFW than in Houston and Austin combined.
Once dominated by telecom giants, North Texas is now a diverse landscape of key players in various sectors. Concepts that today are household names got their start in North Texas—beginning with the microchip in 1958 (Texas Instruments), and later the ATM (Docutel), commercial voicemail (VMX), the convenience restaurant (Brinker), and telecommunications (Nortel). Ross Perot Sr.'s founding of EDS (now HP Enterprise Services) more than 50 years ago was the genesis of DFW's ascent to become the nation's IT services hub, which today also includes international giants Xerox (formerly ACS) and Dell Services (formerly Perot Systems). Many brilliant individuals have developed companies in the Metroplex that later became acquisition targets for companies such as Cisco, Alcatel, Nortel, Dell and Hewlett-Packard.
However, often this locally developed technology ends up being manufactured elsewhere, such as tiny micro windmills that are now being made in Taiwan, and the cholesterol drug Lipitor, which was developed at UT Southwestern but manufactured elsewhere by Pfizer. Metroplex business leaders can capitalize on high-potential ideas and develop and manufacture them here, and startups play a big role in this potential for growth. To cultivate the next generation of new-business success stories, we now have incubators like Dallas Entrepreneurship Center, Tech Wildcatters, Health Wildcatters and other seed accelerators that help startups put down roots in the DFW area.
A Look Ahead
The Dallas/Fort Worth economy is among the most diverse in the nation. It is also among the healthiest, based on average wages, retail sales, the housing market and an unemployment rate that is 17 percent lower than the national average. These factors, together with our temperate climate and centralized location, are contributing to the rapid growth predicted to continue into the next several decades.
Metroplex business and community leaders must continue to invest in the infrastructure and education system necessary to support this growth. Continued investment in startups and incubators will help ensure DFW's continued place at the forefront of innovation. These factors are integral to continuing to attract and retain a globally competitive workforce.